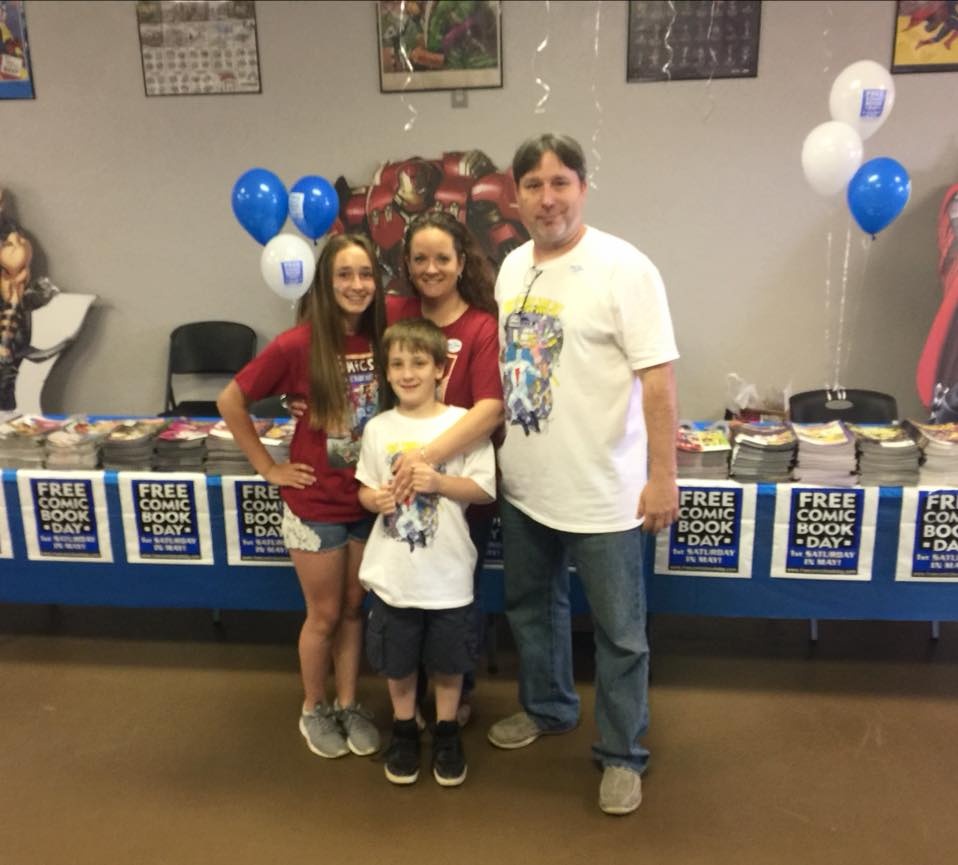 We are a "Mom & Pop" Comic Shop! Family owned & operated! We love comics and we love gaming! We carry a wide variety of New Release Comic Books, Back Issues, Graphic Novels, Action Figures, Statues/Busts, Board Games, TCGs, Comic Collecting Supplies, TCG Supplies, etc. If we don't have what you're looking for just let us know & we'll do our best to get it in for you!

We also host a wide range of table-top games! From Heroclix to Warhammer 40K to Pokemon to Dungeons & Dragons we almost always have something going on in the game room! Check our event page for the gaming schedule!
Start a Pull Box with us today!!

Just fill out the form below & submit it.

Here's a few things you need to know first:
* You will receive 15% off your Pull Box books!
* You will be added to our mailing list. We are working to send out weekly emails with updates, final order lists, etc.
* If you prefer certain covers (cover A or B, etc.) please note this on your list. If not specified we will assume any cover is fine.
* If you need more than one issue of a title please note on your list.
* If you would like your books bagged & boarded please note on your list. (We will have to charge for the bags & boards.)
* You can use the form below, call us, FB messenger us or let us know while in the shop any changes you would like to make.
* We prefer that you pick your books up weekly but we ask that you empty your Pull Box at least once a month.
* We reserve the right to return books to the shelf if we do not hear from you within a 2 weeks period. We will, of course try to call and/or e-mail before doing this. We understand extenuating circumstances can happen but you must let us know, otherwise we will assume that you just do not wish to continue your list.
* We will pull exactly what you ask for on your Pull List, this is what we are expecting you to purchase. Please do not return these items to the shelf.